Unstoppable Domains will list .crypto domain names for the real estate industry on Tuesday!
Last week .crypto domain names relating to the travel and transportation industry went up for sale and over 60% of domains sold in just an hour!
It's no surprise that the hotels.crypto domain was immediately claimed, registering a sale of $100,000 USD. Imagine the possibilities of having this domain name on the decentralized web!
Be quick! You still have a few domains available in the Travel & Transportation category ✈️ that you may own!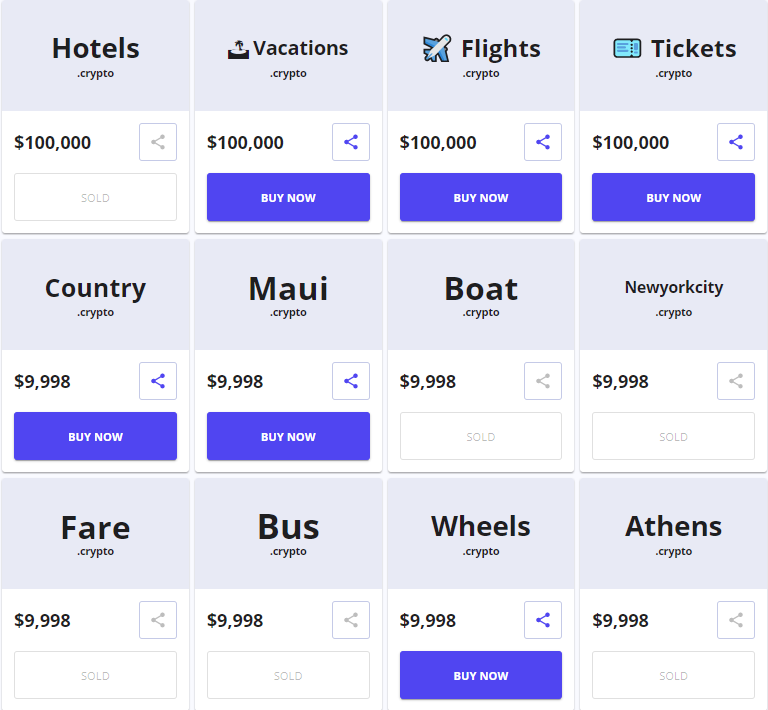 Some .crypto domain names are still available in the Sports and Games category
After the sales of gambling.cypto and win.crypto for $100,000 USD each, several popular .crypto domain names are still available such as: baseball.crypto, sport.crypto, action.crypto, ski.crypto, rugby.crypto, and more.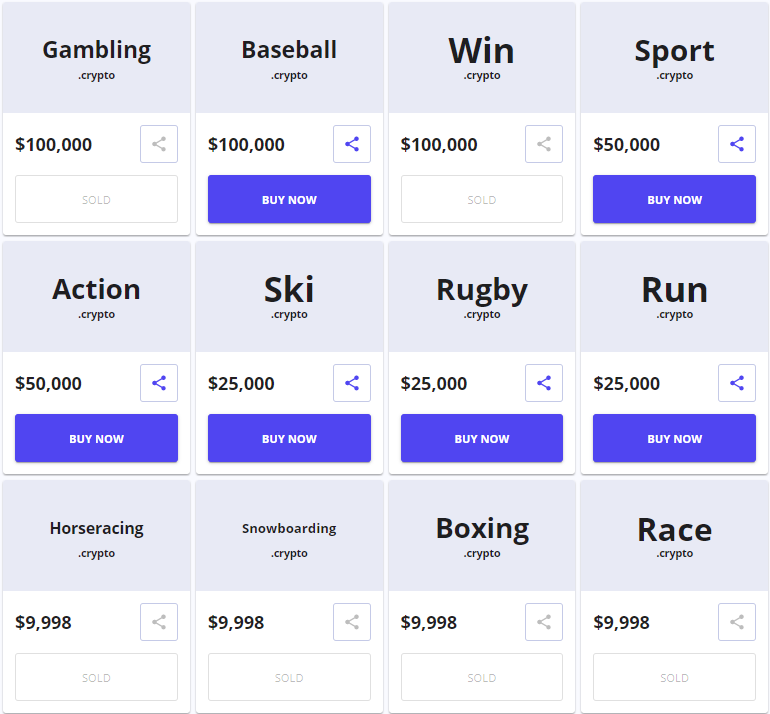 As the NFT domain industry continues to experience strong growth, the huge demand for .crypto domain names demonstrates the importance of securing its decentralized web assets.
Be quick! There are still a few .crypto domain names in the sports and games category that you can acquire!
Now is the turn of the real estate industry
This week will be just as exciting with the release of the .crypto real estate domain names 🏠 which go on sale this Tuesday, March 16, 2021, at 1:00 p.m. EST. Don't miss your chance to be the new owner of condos.crypto, mortgage.crypto, houses.crypto and more!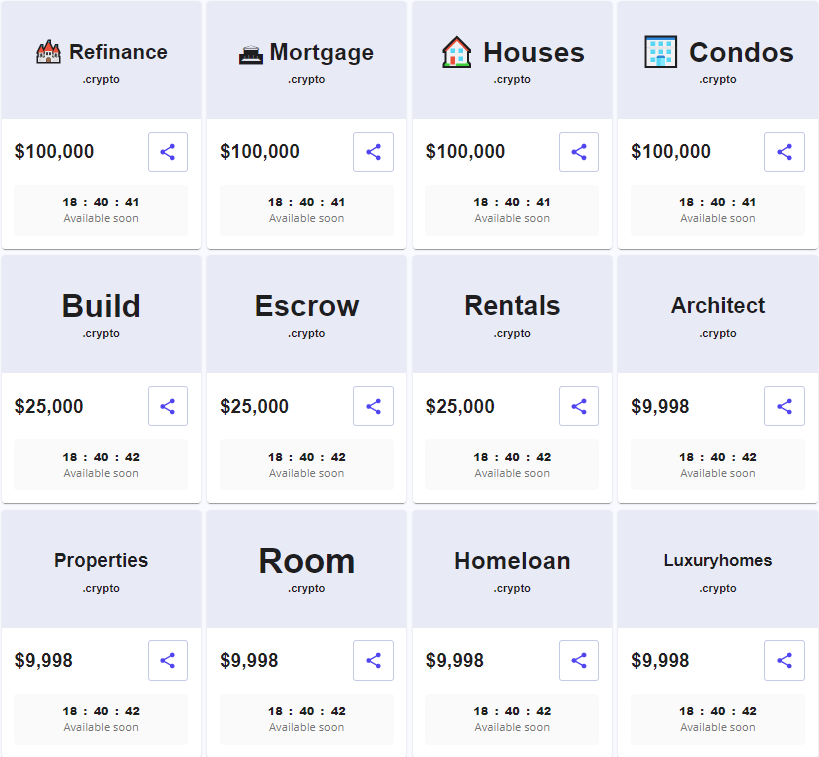 ---
About Unstoppable Domains
Unstoppable Domains is a San Francisco-based company that creates blockchain-based domains. These domains replace cryptocurrency addresses with human-readable names and are powered by the Ethereum and Zilliqa blockchains. The .crypto and .zil domains are decentralized. This makes them, in a nutshell, unstoppable. Once a user claims a domain on a wallet, they have absolute control over that domain. Domains can be transferred, updated and linked to other services without any involvement of Unstoppable Domains.
Lear more about Unstoppable Domains » Official Website